Yet Another New Product Line!
3D Pulp Cover Reliefs!
For all fans of pulp! ReelArt Studios is a huge fan of all things pulp-related. We are proud to be introducing a very unique and limited new line titled 3D Pulp Cover Reliefs which we hope will appeal to you.

These resin reliefs will be shadow boxed with the name and date of the corresponding magazine on the side panel of the work. The back panel of the relief will feature a vintage ad (not necessarily the same as the original pulp although we will endeavor to do so). The size of the product will be pulp formatted at 7" x 10" and the depth of the product side will be 1½" with the images extending beyond the side another ½" or so. The first product being released in the line will be Spicy Mystery, July 1936 as sculpted by Shawn Nagle. We will update you as we progress to the painting stages of the work in progress.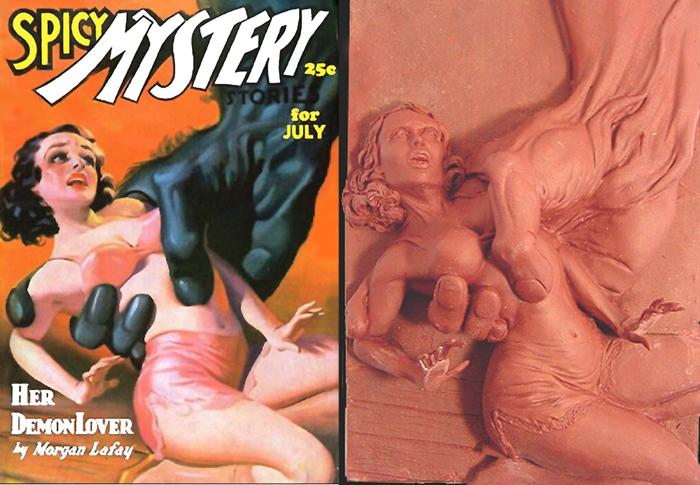 ---
Should you experience difficulties in using our new menu bar,
go to our Site Map.
---

---
The contents of this site are © 2009 and ™ owned by ReelArt Studios
or are licensed by ReelArt from the respective © holder(s). All rights reserved.
---