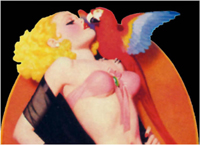 News!!
Updated 8/25/2013
Sun Goddess is SOLD OUT!
Frank Frazetta's Sun Goddess is now sold out. Thank you to all of the artists that collaborated on this project and the fans that supported it!



Babe and Ape, Yankee Girl and Dracula Meets the Wolfman are SOLD OUT!
Frank Frazetta's Dracula Meets the Wolfman, AC Comics' Yankee Girl and Frank Cho's Babe and Ape are now sold out. Thank you to all of the artists that collaborated on these projects and the fans that supported them!



Edgar Rice Burroughs' Number One is SOLD OUT!
Number One based on the artwork of William Stout for the cover of Burroughs' Monster Men is now completely sold out. As always, we love to thank you the fans as well as all of the artists involved for making this project a success!



Congratulations to VINREAPER!!!
We would like to thank everyone who participated in our StatueForum contest for all of the input related to the future of our Frazetta line. Everyone who participated received a $25 gift certificate good for any product in our store. It is easy to see that these pieces mean a lot to you the fans and we are more committed than ever to delivering the highest possible quality of the statues you want to see.

Congratulations also to our runners up in the contest who received a $50 gift certificate, Vracula, RisingStar, 61chet, Flair, and Jayco35!

ReelArt featured in comprehensive Frazetta artbook by Vanguard
ReelArt is proud to announce that our work has been pictured in Vanguard Publishing's new book featuring the work of Frank Frazetta. It is a real honor to be included in such a prestigious and important publication. Our thanks and appreciation go out to Mr. Spurlock and all of the wonderful folks at Vanguard Publishing!

Doc Savage, the Man of Bronze is SOLD OUT!
Doc Savage has become our latest piece to be completely SOLD OUT joining Sheena and Frank Frazetta's Egytian Queen as our most recent pieces to clear off the shelves. Thank you to all of our customers for your continued support! If you are still itching for the Man of Bronze, the true bronze version of Doc Savage is still available!

Statue Forum!


<<< We have a new home on Statue Forum with our own section. Click the image to go to our very active forum which we share with quality companies Hard Hero and Aspen. We'll be offering some contests through Statue Forum as well. >>>

Doc Savage, the Man Of Bronze Has Been Bronzed!
Doc Savage, the Man Of Bronze was just begging to be bronzed. Somehow, it just seemed apropos. The size of this piece is monstrous, coming in a little bit short of being twenty inches tall. Take a closer look at this piece by clicking here, or go ahead and order right away by going to our Shop.

Our First BRONZE Ready For Pre Order Now!
We have just completed our first bronze statue, Tarzan and the Golden Lion. This piece was originally sculpted for us and sold as a pre-painted statue. We are still selling the pre-painted edition but we've always felt this piece warranted a true bronze edition. The units will not be in stores but only sold from the ReelArt Studios web site and the timeline for production runs from 12 to 16 weeks from point of order. Read more about this milestone piece and learn how to order by clicking here.

Special News and Lower Prices!!
If you're interested in getting Discounts and Special Offers on any of our products, you really should join the subscription list of The ReelArt Studios Newsletter. It may be issued only sporadically, but it's always filled with News not mentioned here and deals customers cannot afford to ignore.